Cheddar Gorge - Page 2
Unfortunately, every opportunity to provide a car park had been taken, and views of the gorge were marred by lots of parked cars, or empty expanses of tarmac. These parking areas are looking very busy, but I can't really complain about the impact of the cars on the gorge, because I parked my car in one of these car parks as well.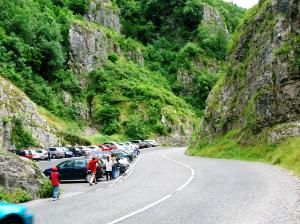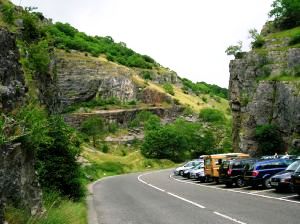 Still, the landscape is spectacular. Another way of seeing the landscape is to take the Cheddar Gorge Tour, run by the people who own the caves and run the car parks as well. They must be doing well out of this.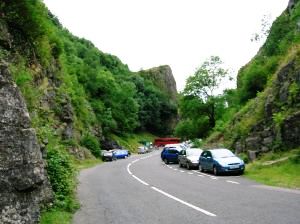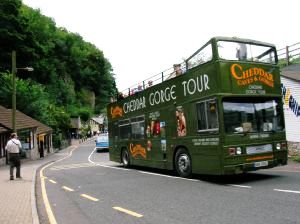 We're on the edge of the town now. The road in form the gorge is where the tourists go, and as such it is packed with gift shops, tea rooms, and eating places, as well as the entrance to some of the caves.
The second picture shows the stream cascading down some kind of man made structure - presumably to retain the water in the pond. I'm not sure why, the pond was covered with algae, and they might do better to let the water flow through it. But hey! I'm no expert on these things.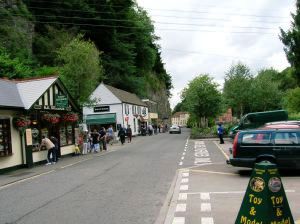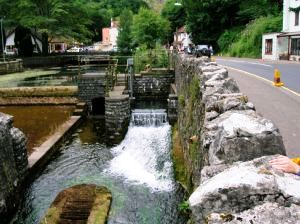 ---
Cheddar Gorge 1
Cheddar Gorge 2
Cheddar Gorge 3
---
Copyright © 2005 Simon Davies