Cheddar Gorge - Page 3
Here's another view of the road in town. You can't park here - you have to go into the gorge and park there- as you can see in the second picture, they'll even take coaches.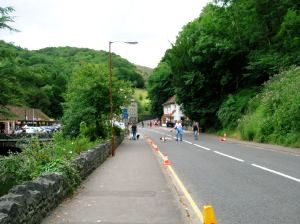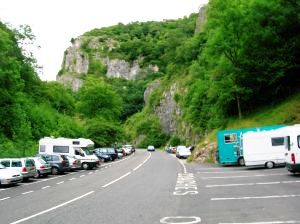 In the final picture, I've driven out of the rockier part of the gorge. As you can see, the rocks give way to a tree lined valley. Although you are within a short distance of the gorge, the crowds don't go this far, so you can enjoy the countryside in peace.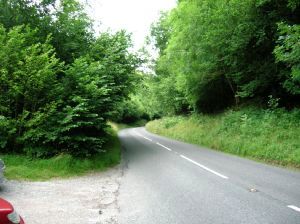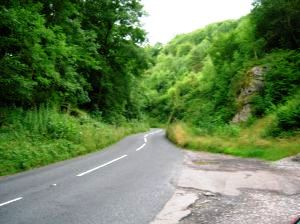 So, what do I think about Cheddar Gorge? It is worth a visit, but be prepared for the numbers of people who go there, and for the fact that an enterprising firm has made the most of the opportunities to make some money out of the tourists. Don't park in the first area you see - drive a little way up the gorge, and things improve. It isn't that far to walk into town.
Finally, don't forget to visit the Cheddar Gorge Cheese Company - they do free samples in their shop.
---
Cheddar Gorge 1
Cheddar Gorge 2
Cheddar Gorge 3
---
Copyright © 2005 Simon Davies