A6024 - Heyden Moor
The Descent From The Moor
When Chris sent me these photos, his note for the left hand one immediately below was "better maintenance in Yorkshire". I suppose I should expect a comment like that from a Yorkshireman...
The right hand picture offers a view of Yateholm Reservoir, nestling amongst the trees in the valley below.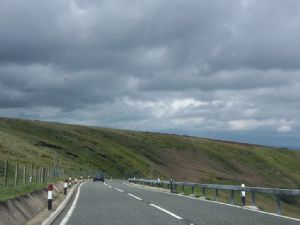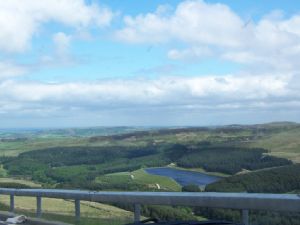 Better maintenance in Yorkshire? Well, that didn't last very long, did it? There's a short stretch of single lane working because of subsidence, near Kaye Edge. Other than that, the road continues downwards...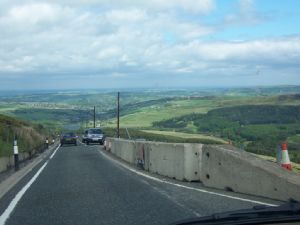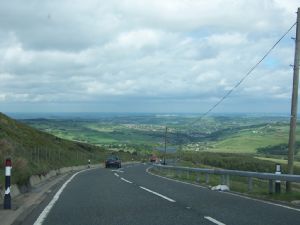 ...around a sharp right hand bend. After passing the bend, the next picture gives a good view over the dry stone wall to the fields and hills beyond.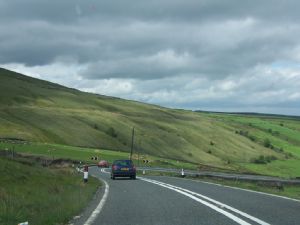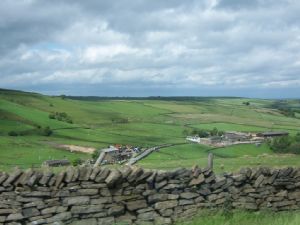 ---

A6024 Heyden Moor 1 - The climb from Woodhead
A6024 Heyden Moor 2 - Across Heyden Moor
A6024 Heyden Moor 3 - The descent from the moor
A6024 Heyden Moor 4 - Holme and Holmebridge

Rural Roads Home
---
Pictures on this page are Copyright © 2005 Chris Marshall - reproduced here with thanks.
Text Copyright © 2005 Simon Davies