A6024 - Heyden Moor
Holme and Holmebridge
The final page covers the section of road around Holme and Holmebridge. The next couple of shots are taken on the approach to the village of Holme...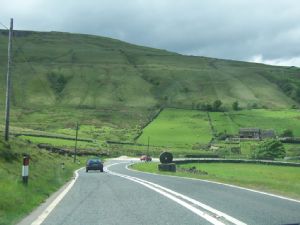 ...until we eventually reach the village itself, complete with a 30mph speed limit..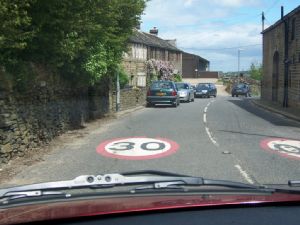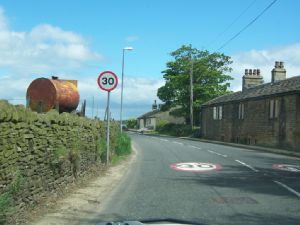 More village scenes in the next two pictures, the second of which indicates the start of another steep descent, taken from the slight right-hand bend in the middle of the village.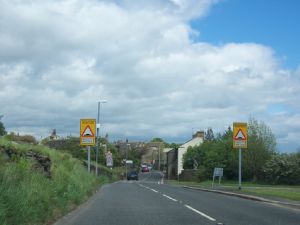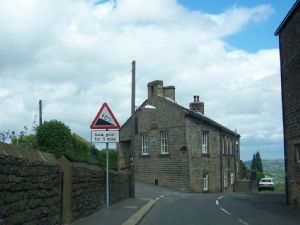 We are on the home straight now as we approach Holmebridge. Brownhill reservoir is to our right, but out of sight.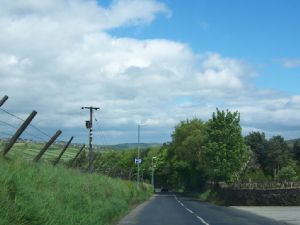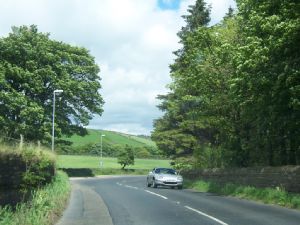 We end our journey in Holmebridge. In the left hand photo below, the building on the left hand side is the long thin one between the "e" on the end of Holmebridge and the milestone shown on the OS Landranger map.
In the right hand picture we see the sharp(ish) right hand bend around the Church in Holmebridge.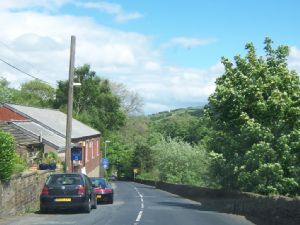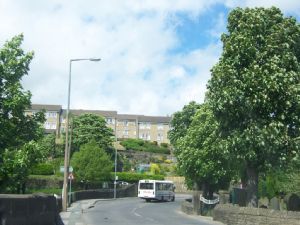 Well, I hope you've enjoyed the drive along this road. Thanks once again to Chris Marshall for the pictures and the very helpful set of notes that enabled me to put this page together.
---

A6024 Heyden Moor 1 - The climb from Woodhead
A6024 Heyden Moor 2 - Across Heyden Moor
A6024 Heyden Moor 3 - The descent from the moor
A6024 Heyden Moor 4 - Holme and Holmebridge

Rural Roads Home
---
Pictures on this page are Copyright © 2005 Chris Marshall - reproduced here with thanks.
Text Copyright © 2005 Simon Davies