The Exmoor Coast
A Closer Look at the A39 - Westwards from Minehead
At 204 miles long, the A39 is one of Britain's longest roads - there are only 9 longer A roads. It runs from Bath to Falmouth, and the majority of it forms the northern coast road of the south-west peninsula. The section of interest to us here is a 16 mile length from Minehead to Lynmouth, most of which runs through the Exmoor National Park.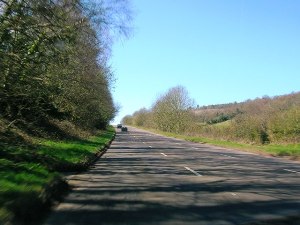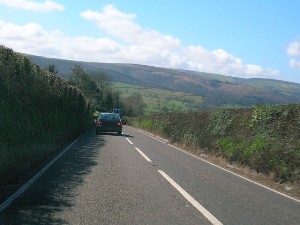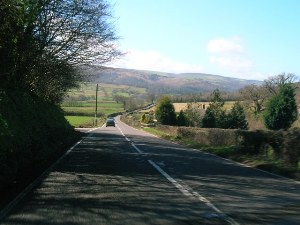 We begin just to the west of Minehead on one of the few upgraded sections of this part of the A39. Here, we have a real live 3-lane carriageway, commonly known as a suicide lane, which runs on a long, gentle uphill gradient. Overtake now as there won't be many chances along the rest of the trip. At the top of the hill, the road reverts to two lanes.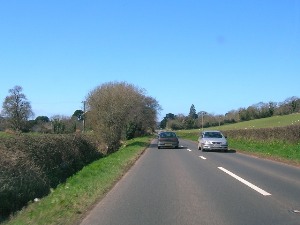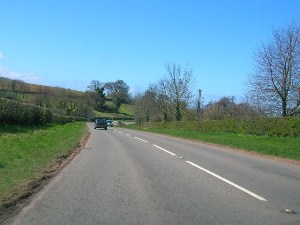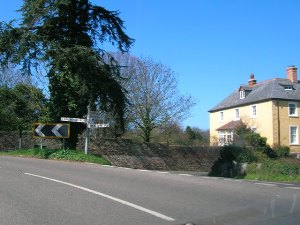 The road continues along a gentle grade as we pass turnings for Blackford and Selworthy. The bend in the right hand photo is at the turning for Allerford.
---
Exmoor Coast - Introduction
Exmoor Coast - West from Minehead
Exmoor Coast - Porlock Village
Exmoor Coast - Porlock Hill
Exmoor Coast - From Porlock Hill to Devon
Exmoor Coast - The Impenetrable Coast
Exmoor Coast - Lynton and Lynmouth
Exmoor Coast - The Lynmouth Flood
Exmoor Coast - Lynton and Lynmouth Cliff Railway

---
Copyright © 2006 Simon Davies