The Exmoor Coast
From Porlock Hill to Devon
This page concentrates on the section of the A39 from the top of Porlock Hill, running west along the Exmoor coast to the Devon border. As we move away from the hill, the road opens out, affording good views of the sea to the north, and the moors to the south.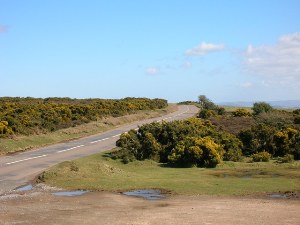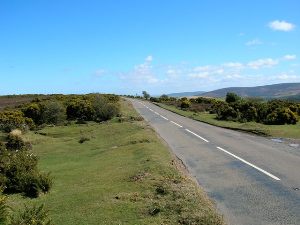 We stopped at a little parking area, where we were able to take in the views. The first picture is looking south across Exmoor, where some of the locals were enjoying a leisurely lunch. The second and third pictures both look east along the A39.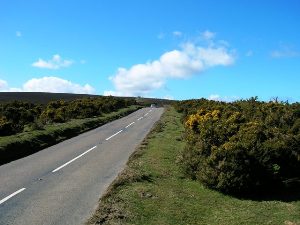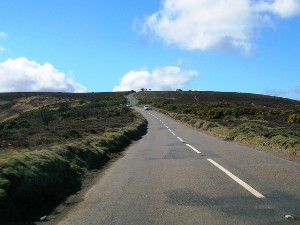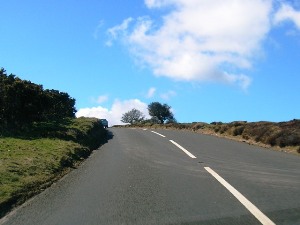 The first two pictures here are also taken from the same location as the previous three. The third one was taken after we had resumed our journey westwards.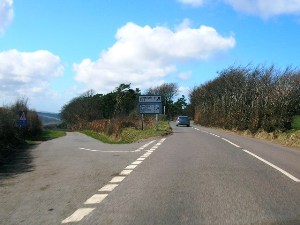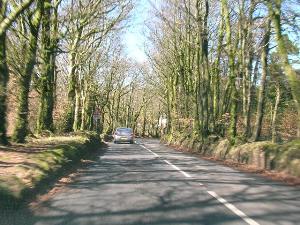 The next picture isn't terribly clear, but has been included as it has a picture of an AA telephone box - a particularly rare feature of the roads these days. It is situated where the Porlock toll road rejoins the A39 west of Porlock. From here, the road continues west past a junction with a minor road leading towards Oareford, before passing through some woods.
I'm a little lacking in decent photos of the next stretch, so we'll move on into Devon for the next page.
---
Exmoor Coast - Introduction
Exmoor Coast - West from Minehead
Exmoor Coast - Porlock Village
Exmoor Coast - Porlock Hill
Exmoor Coast - From Porlock Hill to Devon
Exmoor Coast - The Impenetrable Coast
Exmoor Coast - Lynton and Lynmouth
Exmoor Coast - The Lynmouth Flood
Exmoor Coast - Lynton and Lynmouth Cliff Railway

---
Copyright © 2006 Simon Davies